Multiple armed robberies occurred at the fairgrounds in Puyallup, Wash., as criminals used an event-wide gun ban to their advantage. What is assumed to be the same group of robbers took money from workers at gunpoint in three separate incidents over a 20-minute time period. Fortunately, none of the victims were hurt. Police are still […]
Personal Protection
Here at Concealed Nation, we cover a lot of self-defense news stories. Sometimes they involve concealed carriers and other times they just involve aware citizens willing to defend themselves, their families, and their property. Not every criminal involved in a … Continue reading →
"How you practice is more important that how much you practice."
All other candidates tend to promise to defend the Second Amendment without saying how. Trump is right that conceal carry permit holders should be …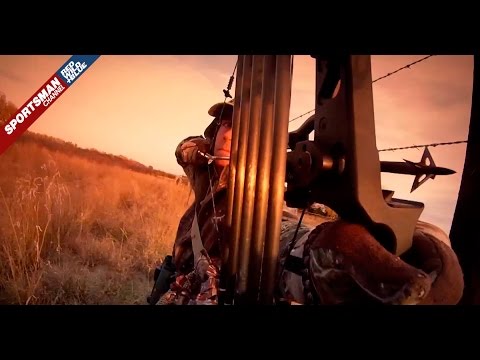 Sportsman Channel's annual stick-and-string programming stunt, Bownanza presented by QuietKat begins Tuesday, September 15 at 8 p.m. ET for five days of heart-pounding bowhunting television.
To help travelers plan their fall hikes, bike rides, paddling trips and scenic drives to coincide as closely as possible with peak color, staff at Minnesota state parks and recreation areas will…..
New Mexico Department of Game and Fish officers are searching for an adult black bear involved in the attack of a 56-year-old man Wednesday evening on a hiking trail near Los Alamos.
Guns & Gear
Louisiana and Mississippi will observe 2nd Amendment tax holiday this weekend.
"So the gun control group that hates FFLs without storefronts has found one to be its poster-child."
Semi-automatic rimfire guns have always had a reputation for being finicky, preferring one load over all others. Now, ammunition manufacturers have de-signed loads specifically for rimfire semi-autos. Do they really work?
Before the call that changed Sergeant Timothy Gramins' life forever, he typically carried 47 rounds of handgun ammunition on his person while on duty. Today, he carries 145, "every day, without fail." He detailed the gunfight that caused the difference in a gripping presentation at the annual conference of the Assn. of SWAT Personnel-Wisconsin. At […]
When do you really know that you are a police officer? Is it when you realize that you find humor in other people's stupidity? Or is it when you know for certain that unspeakable evils will befall you if anyone says, "Boy, it sure is quiet …