Personal Protection
Since the deadly attacks at two military recruitment centers in Tennessee two months ago, Florida Governor Rick Scott has issued an Executive Order that focused on protecting the National Guard in his state. The order includes speeding up the concealed … Continue reading →
RAEFORD, NORTH CAROLINA — A teen was shot in the face while struggling to regain control over the shotgun he brought to a home invasion. The homeowner, Michael Glenn Bryant, wasn't going down without a fight. The suspects confronted Bryant, pointed … Continue reading →
By Johannes Paulsen via TheTruthAboutGuns.com Last week, the Utah Supreme Court held, allowed the matter of Shawn H. Ray et al v. Wal-Mart Stores, Inc. to proceed. That's news because under Utah law the right of self-defense trumps an employer's right to terminate at-will … Continue reading →
Benny Spies, host of Gun It with Benny Spies presented by Leupold, is the outdoor television trailblazer in lifestyle, character and story-driven TV. Tune in to Sportsman Channel Thursdays at 9 pm ET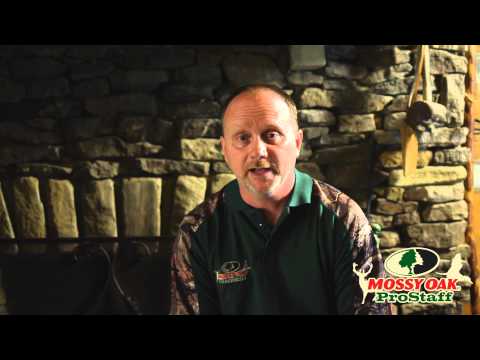 In this video D.J. Randolph explains how his Mossy Oak camo patterns change in the terrain he hunts in and the different big game he is pursuing.
Cabela's® Men's Silent Weave™ Shirt and Pants are now available in Mossy Oak® Break-Up Country™.
Guns & Gear
SIG's P227—double-stack successor to the vaunted P220—proves that an increased-capacity .45 ACP pistol isn't too much to grasp.
You bought a new light for your home-defense pistol and recently completed a low-light training class that showed you how to use it with the handgun in various circumstances. You thought you were all set to defend the castle, until yesterday, when you …
By William Bender Philadelphia Daily News
NORWOOD, Pa. — Marc Hanly, a police officer and fire chief in Delaware County, has a nasty welt in the middle of his chest.
And for that his family is thankful.
That's because the welt could have been a bullet hole, a center-of-mass shot that may have been fatal.
"Thank God he was wearing his vest," Hanly's son Michael said yesterday outside their Collingdale home, where a sign on the lawn reads: We support our police. They put their lives on the line everyday for us.
Hanly, 45, a full-time police officer in Ridley Park who also serves as fire chief at Collingdale Fire Company 1, was shot twice about 1:30 a.m. yesterday as he and other officers responded to a report of a possibly suicidal man inside the Mohawk Manor Apartments, off Chester Pike in Norwood.
Police say that Darrel Burt, 36, briefly opened the door and shot Hanly twice. Cops returned fire as Burt closed the door, striking him once in the elbow.
The vest likely saved Hanly's life.
"He said, 'I can't believe it worked,' " Michael Hanly said. "If he wasn't wearing the vest, we wouldn't have been going to the hospital. We would have been at the morgue."
Burt said he had been watching officers outside his door with a surveillance camera, according to the criminal complaint. He surrendered about 3 a.m.
Hanly was treated at the scene — coincidentally, by one of the paramedics from Collingdale Fire Company 1 – then taken to Crozer-Chester Medical Center, said Mike Gallo, a board member of the fire company.
"He's a good chief. Both of his children are firefighters, and it's all-volunteer," Gallo said. "He does a lot for the community of Collingdale and also Ridley Park. He does whatever he can to help anybody."
Hanly also was shot once in the leg. Burt was arraigned on attempted-murder charges and was being held on $500,000 bail.
"To get hit twice and 12 hours later to be able to stand here, someone was looking out for me," Hanly told 6ABC after he was released from the hospital yesterday afternoon.
"It was scary," he said. "It's something we are always told could happen at any time."
Gallo said that everyone at the fire company was relieved to hear that Hanly had survived the encounter.
"We wish him well and hope he recovers real soon and that he'll be back in full spirit," Gallo said.
Copyright 2015 the Philadelphia Daily News
By PoliceOne Staff
Despite security measures meant to mitigate the risk of danger, acts of violence continue to occur inside courthouses across the nation. From a targeted attack by a sovereign citizen to a violent outburst during a trial, take a look at these five stories covering this disturbing trend.
Deputy shoots, kills armed White House fence jumper in Pa. courthouse
The suspect entered the lobby of a courthouse and slashed a deputy before he was fatally shot.
Scuffle inside Ohio courthouse ends in gunshot
An altercation caught on camera between a man and courthouse security officers resulted in a lockdown and arrest.
Footage of sovereign citizen's 'full-frontal assault' on courthouse released
Surveillance video captured the attack that resulted in one officer wounded and a suspect shot to death.
Courthouse violence unpredictable, despite security advances
When Utah's new courthouse opened, it came with security improvements that are becoming standard, but nothing can prevent every violent courtroom outburst.
Ark. courthouse rampage footage released
Gunman shot one person before police fatally shot him on courthouse lawn.
High Precision Bergara barrel built into a custom chassis and stock for serious professionals and top choice for several S.W.A.T. teams now available